All Custom-Made Services
For Your Needs
Bespoke Engineering
Here at November customs we can take any job on from a washer to a full bike build, each job, no matter how large or small, will be treated with the same amount of dedication and attention to detail to give the customer total satisfaction in our work.
Our skill base goes from general machining like lathe and milling work, to welding, to panel beating, to engine builds to leather work, to painting, to the final details and then some. If we find there's a job we can't do then we have a small network of specialists we use that we trust and who have the same worth ethic as us, to give the customer total satisfaction.
We are in an enviable position of being able to make what imaginations, yours or ours, can think or dream of and make their metal forms come to life.
Powered by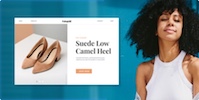 Create your own unique website with customizable templates.