---
We built this bike with lots of attention to detail, enthusiasm and a desire to build something unique, something that could be used everyday without worrying about spoiling the paint etc and more importantly, a bike that's fun to ride and in each area I think we've succeeded.​
Here's what we did.....
New indicators
New Grips
Hand Beaten Aluminium front mud guard and steel bracket
Gaiters
New Front Tyre
Kept the standard clock to show warning lights and mileage
Bike was stripped back to the bare essentials and checked over to see what was worn etc. Anything that needed replacing was replaced with new.
We firstly dry built the bike to ensure that everything that was being kept original was compatible with the plans we had
Starting at the front of the bike and working backwards
Standard brakes and switch gear have been kept to ensure servicing and ease of use, however handle bars have been changed to Renthal Bars to give her a meaner look Frame Swinging Arm and Wheels Powder Coated Frame has also has ex-strenuous brackets removed
Battery relocated under the Swinging arm
Under Tray fabricated to house the electrics under the seat
Custom made hand stitched leather seat with a steel base, Custom made tank strap to match
New chain and sprockets
New foot pegs
New exhaust cans that have been placed on custom mounts, re polished down pipes
Harley replica rear mudguard with one off brackets
Small number plate with a custom bracket but the original legal size will also come with the bike, it is your choice to use it or not
New back Tyre
The bike is now custom painted in 2 Pack Satin black
None of the wiring loom has been altered we did this to ensure ease of maintenance for her future owner ​,In my opinion a truly stunning looking bike
She is a 250 but looks much meaner than standard
Powered by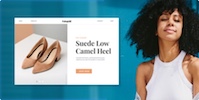 Create your own unique website with customizable templates.